In our humble beginnings, Richard Willis opened a southern office for New York based Alltex Machinery in 1961. Having prior experience with Callaway Mills and E.T. Barwick, he decided to specialize in the sale of used equipment for the woolen and carpet industries. Six years later when the owners retired, the southern office was purchased and the company known as ALLSTATES Textile Machinery, Inc was founded.
Jeff Willis purchased the business in 1988 after being involved with the company since its' founding in 1967. Jeff is a Clemson University graduate with experience in textile related activities including manufacturing (JP Stevens & Milliken), sales and marketing, equipment dismantling and relocation.
Our company markets a wide variety of used textile machinery straight off the mill floor and from our own warehouse inventory. The main office and 125,000 square foot warehouse is located in Williamston just minutes off I-85 in the upstate of South Carolina (click here for map). Additional inventory is stored in several other locations in the immediate area. In the event we don't have what you are looking for, we have a network of reliable associates specializing in various areas of manufacturing to assist us in finding what you need.
Our goal is to not only provide good used equipment for new projects or when extra capacity is needed but also our assistance in turning your idle assets into cash. If you have surplus for sale, please contact us. Consignment and liquidation services are available. We would welcome the opportunity to work with you.
ALLSTATES prides itself on honorable, dependable services to our clients throughout the world. We have been doing so for over 50 years with companies both large and small. Our reputation speaks for itself !!!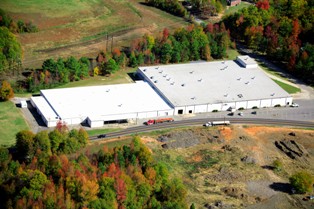 Please feel free to contact us with any
questions or equipment inquiries. Thank you!